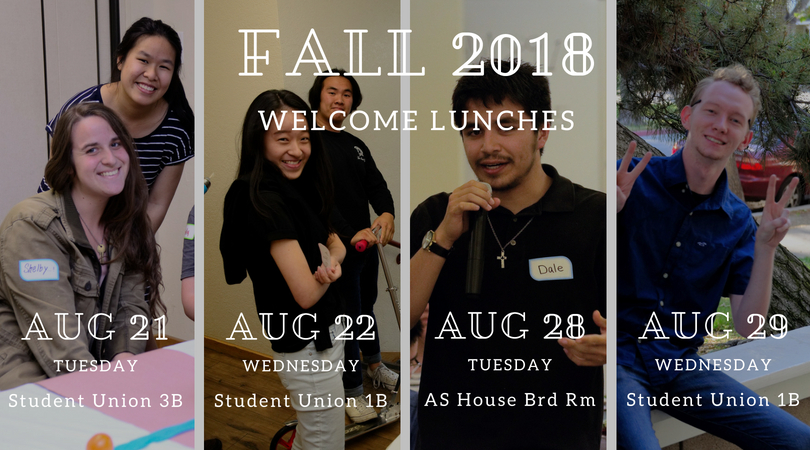 Welcome Lunches
Come stop by to enjoy free food, meet other members, and get to know about our club!
12 to 1 PM at any of the below times/locations:
Tue Aug 21 - Student Union 3B
Wed Aug 22 - Student Union 1B
Tue Aug 28 - AS House Board Room
Wed Aug 29 - Student Union 1B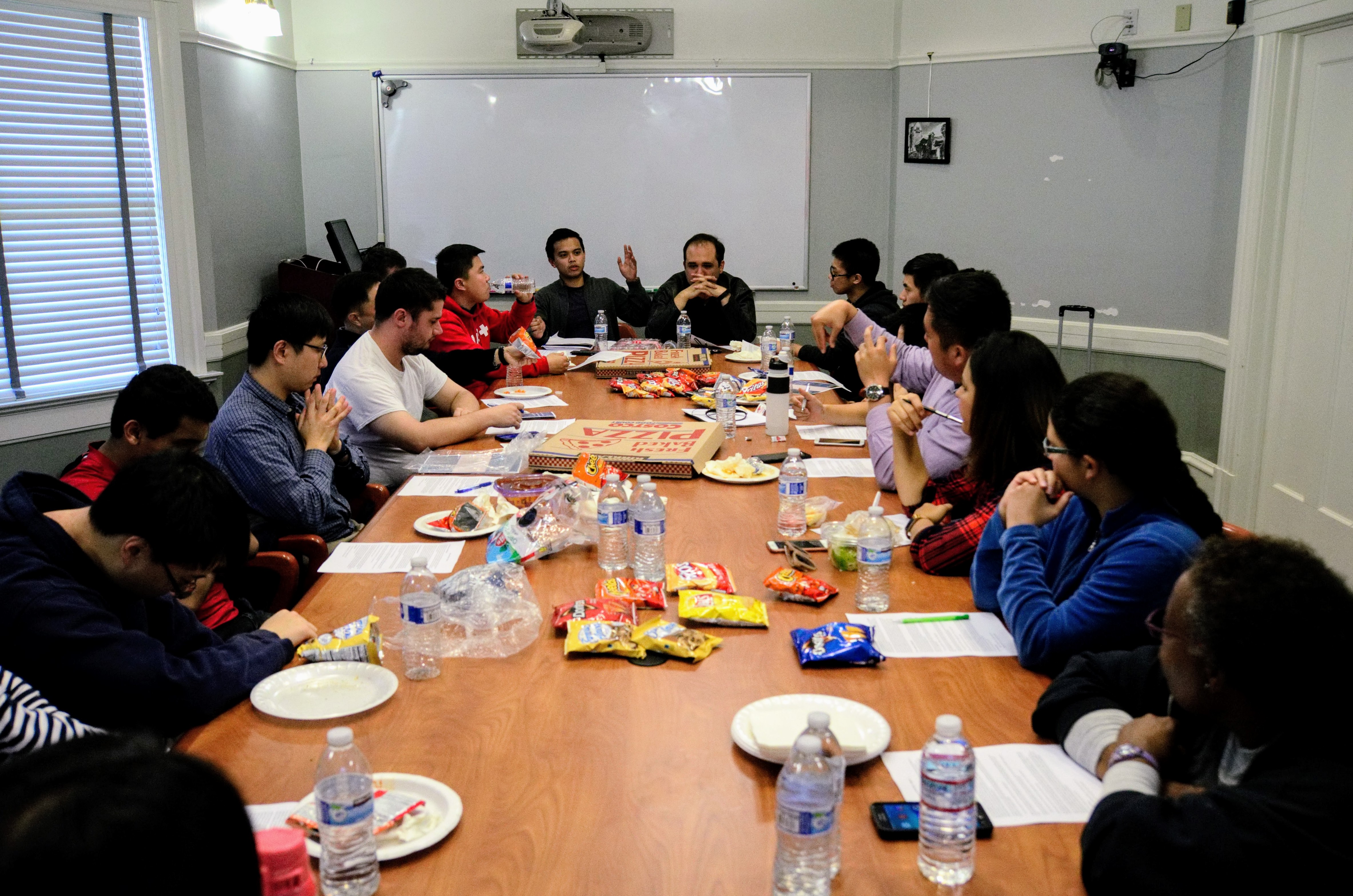 Revelation Bible Study
After the welcome lunches, we will begin our Bible studies on the book of Revelation.  (Be sure to check out the welcome lunches for a preview!)
12-1:30 PM
Tuesdays at AS House Board Room
Wednesdays at Student Union 1B*
Click here for more information on our Bible studies.
* In room 3A on Oct. 3, room 2A on Oct. 17
Dinners in Homes
One of the best ways to get to know one another is through dinner conversations.  We are also very thankful to the members of the community who support our club by opening their homes and cooking for us!  Come join us for food, fellowship, and fun!  Contact us to get connected!
Game Night
We will have a game night on the evening of Thursday, September 6th.  Stay tuned for more details!
Fall 2018 College Conference
This semester's college conference will be October 26th to 28th.  Save the date!
Click here to learn more about our college conferences.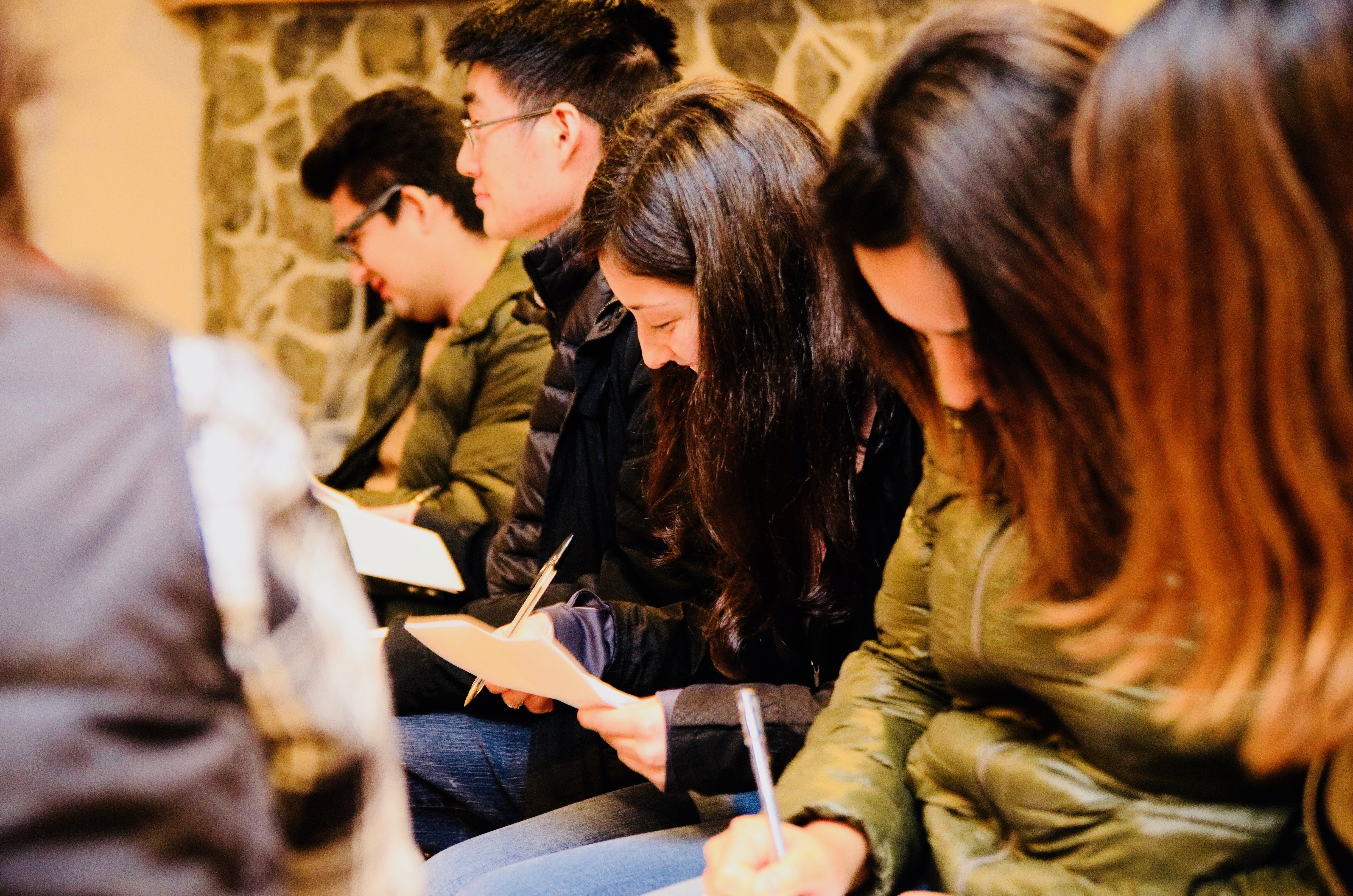 Bible Reading Challenge
The Bible reading challenge is a simple way to build up a daily Bible reading habit.  You will receive an email with Bible verses every day of the challenge.  Just click the button in the email to log the reading, and compare your progress with others!
The summer Bible reading challenge has ended.  Stay tuned for the fall Bible reading challenge on Leviticus and Numbers!
Bible Study Recap Emails
We all get busy, or sometimes life just happens, so missing the Bible study is understandable.  But there is a way to catch up on what you missed.
Recap email sent weekly
Shows important verses, main points, and highlights of the Bible study that week
Uses a Google group, so you can remove yourself at any time
Sign up here: https://goo.gl/forms/wWO0ZIUqAcRHMfiG2
Want to Learn More About Our Events?
If you need help finding us, please contact us.  Or you can see if the following page will answer your questions.