College Conference Sign Up
Stay tuned for an announcement on the upcoming conference dates and on how to sign up!  Feel free to contact us if you have any questions.
Conference Details
Date: TBD (Friday to Sunday)
Where: TBD
Cost: TBD (usually around $125)
Deadline: TBD
We usually leave San Jose soon after lunch on Friday, and we get back mid-to-late afternoon on Sunday
If you have financial difficulties, please talk to us!
Also, there are times at the 

conference

 allocated for homework.  If you still feel like that's not enough time, talk to us!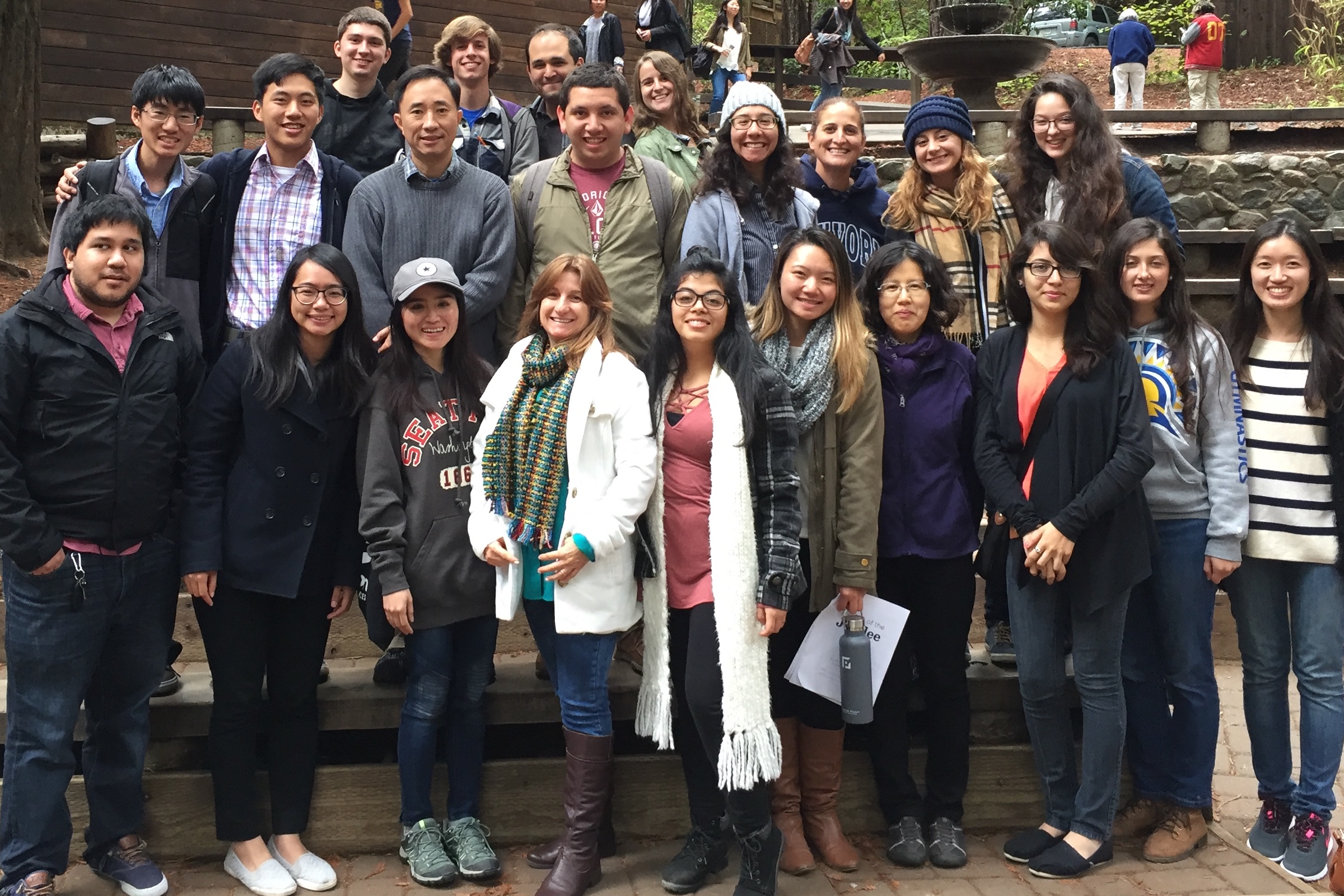 So, what do you do at a college conference anyway?
Every semester, we spend three days and two nights at a Christian conference center, away from the busy-ness of school and many stresses of human life.  During this time, guest speakers help us to delve into various Biblical topics.  In the experience of many students, we receive the Lord's speaking to us in an intensified way, supplying us and encourage us to run the Christian race afresh.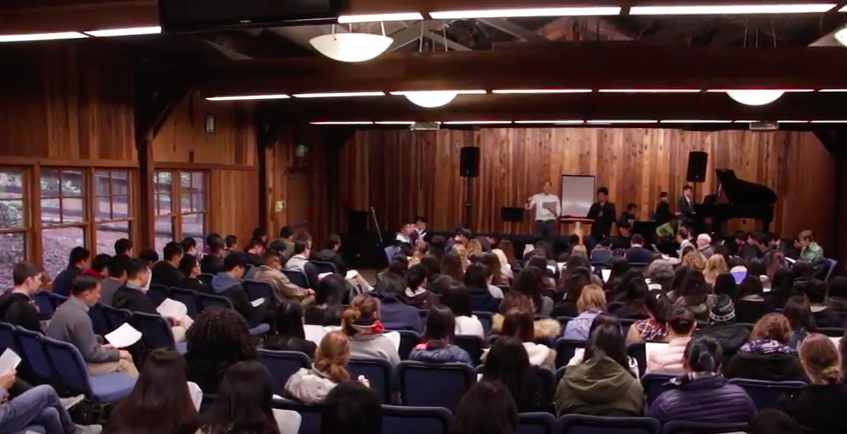 Fellowship with students from different campuses, from all kinds of backgrounds.
Many of our sister clubs from other campuses (such as UC Berkeley, Sacramento State, San Francisco State, UC Davis, and many more) participate in this time.  This enriches our experience as we dive into the word together, have small group discussion times, or talk to each other over meals.  Sometimes, there are even opportunities for different students to share what the Lord has been doing on their campus, for the encouragement of all of us there.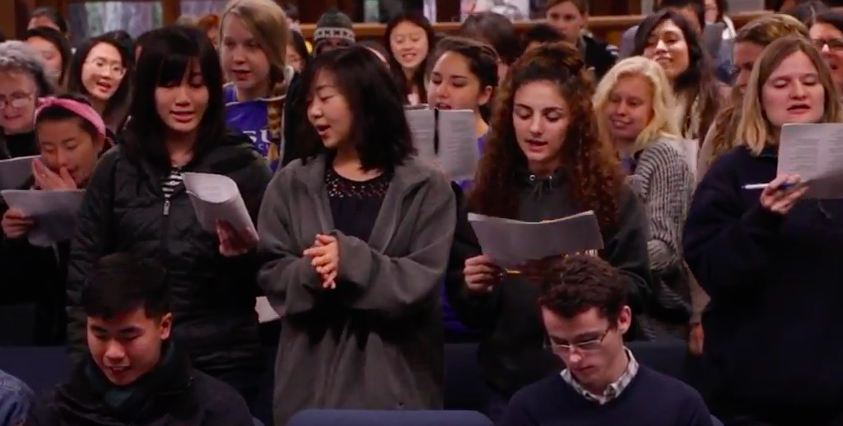 Logistically speaking, lodging is provided for two nights (Friday and Saturday), and there are five meals (Saturday breakfast through Sunday lunch).  (We often have dinner together with our car mates on the way there Friday night.)  In addition, there is a Saturday afternoon recreation time, which can be used for sports, hiking, homework, or rest.  And yes, in case you're wondering, there are hot water showers and the cabins are well-insulated (but you will need to bring a sleeping bag).
What about homework? Or what if I cannot afford it?
There are several times allocated for study sessions, in which wifi is provided for your use.  If you think you need more time than that, there are options for staying only one night, or coming up to the conference campgrounds for Saturday only (with no overnight stay).  Many students have testified that the Lord blesses their academics when present themselves to the Lord for His purpose.
We would hate for financial costs to be the reason that you miss this conference.  Please contact us if finances are a problem for you, but you still want to come, or if you have any other questions about the conferences.
So, what are you waiting for?
Contact us for more information!